Environmental Plans, Environmental Permits
Obtaining environmental permits is frequently as much an art form as it is a process. In environmentally volatile regions like our San Joaquin Valley, success or failure is often driven by relationships, past dealings and, ultimately, mutual trust.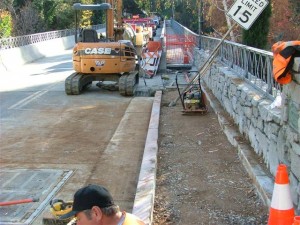 And, it isn't typically just one permit or agency; instead we commonly deal with multiple representatives from several agencies as we seek to secure numerous approvals and permits.
Underlying every completed project is a successful permit plan. This is the difference between an approved, operating entity and a failed, multimillion dollar write off. Compliance Solutions is our name for a reason … we know how to navigate the permit waters.
We begin with identifying the needed permits and then properly preparing the application for each.
Getting it right the first time is important because it can avoid lengthy agency reviews, periods for public comment and unanticipated changes.
Crucial to a successful permit plan is anticipating what will be required and then providing our client with a realistic timeline. We then maintain contact with the affected regulatory parties, monitor progress and ensure the permits are issued in sync with the project schedule.
We have extensive experience working with agencies to obtain permits in the environmentally sensitive San Joaquin Valley and take considerable pride in our record of success. We have written and drawn numerous plans, maps and notifications in order to clear projects and get construction going.
Once the permits are received for the project's initial or construction, there is still the challenge of ensuring subsequent operations don't exceed regulatory thresholds. We offer monitoring-related expertise such as QSP services, to maintain compliance and keep you up and operating.
Whether your project is a modification of an existing facility, or a brand new activity or enterprise, we offer an efficient and comprehensive permit acquisition process. Give us a call; tell us about what you have in mind for your upcoming project and we'll give you an idea of what it will take to obtain the approvals and permits you need.